How about that win last night against the Baltimore Ravens! Pittsburgh here is another win /win for you! Plan to attend Perma-Liner's last open house of the year! Plan on attending Perma-Liner Industries last Open House of the year on December 9th through 11th 2014.  Pittsburgh, this is a great opportunity for Contractors, Municipalities, and Technicians to have hands on experience with our new technology.  Breakfast and Lunch will be provided. To register please call Perma-Liner at 866-336-2568 or visit our website at www.perma-liner.com.
Hotels:
Sirata on St. Pete Beach
Tradewinds on St. Pete Beach
Zamora on St. Pete Beach
Morning: Donuts, Bagels, Coffee, Tea
Lunch: Pizza, Sandwiches, Wraps, Etc.
Raffle: 3 Night Stay @ The Zamora Hotel on St. Beach, FL. (Includes 3 night stay in King Size bed or Two Double Beds)
Demonstrations: Top Gun F-6, Top Gun F-10, Lateral Lining Steam and Hot Water Cure, Sectional Point Repair, Pull In Place, Reinstatement Cutters, Vac A Tee, Manhole Rehabilitation… and more.
Show Discounts: Discounts will be announced during the event and available only to attendees during the 3 day event.
Financing: Financing available on all products. Get pre-approved before the show.
Special Feature: New Technology to be Demonstrated exclusively for attendees
Special Guests: Industry Manufacturing and Supply Companies will participate during the event
Contact: Morgan Trouard at morgan@perma-liner.com or call (727)-507-9749
Don't miss this event…Book Today!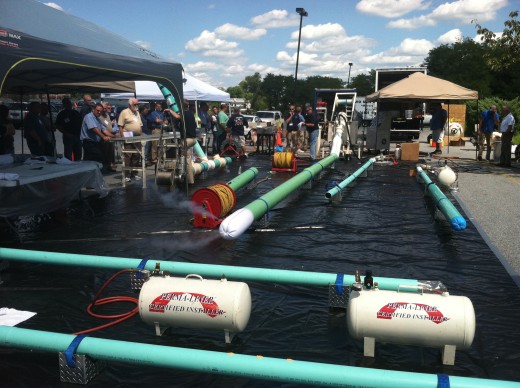 Perma-Liner Industries is the leader in trenchless technology.  We specialize in manufacturing the equipment needed to repair underground pipelines without expensive excavation.  We are the leading provider of drain lateral lining and main line sectional point repair products in the world. Visit our blogs often for the latest news and events on Perma-Liner Industries and our state of the art technology!