Pittsburgh, did you know the 17th annual sewer conference is coming up in October?  The Monroeville Convention Center is hosting this year's event on Oct.7th and 8th. It'll be all things educational on how to deal with our ongoing sewer issues when the rain sets in. Plan for a plethora of information on this topic.  Our region does have its challenges with precipitation being only part of the issue. On average, Pittsburgh experiences approximately 38.2 inches of rainfall per year with varying amounts of rain throughout our state.  Even more importantly, we have a somewhat mountainous terrain and soil that has taken its toll with land developments and buildings.  All of which makes for a less than ideal environment for infiltration of storm water.  Subsequently, our sewer systems had been overworked and vulnerable to overflows.
Perma-Liner Industries has studied pipeline repair and rehabilitation since 1999, and we've been developing top of the line products ever since.  Our Perma-Lateral Lining system and Cured in Place pipeline technology is second to none.  We are here to help you avoid costly repairs.  Call us or go online to www.perma-liner.com to find out how we can assist you.
Pittsburgh, Perma-Liner has some great news of our own to share with you!!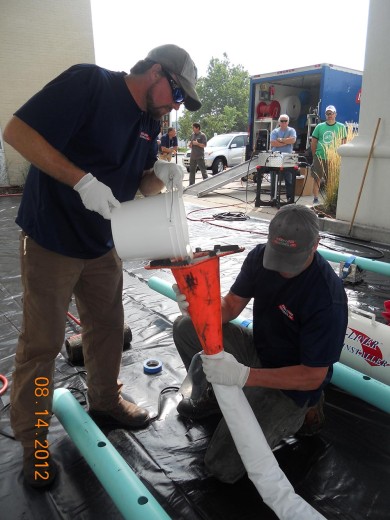 SAVE THE DATE:
Mark your calendars because you won't want to miss this!  On Sept. 23rd Perma-Liner Industries is hosting a very special event and we'd love to see you!!  We're having an Open House at our facility in Plainfield, IL. and it's sure to be a great time.  We'll have our excellent staff here to answer all of your questions about Cured-in-Place Pipeline products and our state of the art trenchless technology.  Come out and see live demonstrations, share friendly conversations and gain information.  Meals will be provided.  Please register at no cost: info@perma-liner.com or 1-866-336-2568. Click Here to Register!